TERMS AND CONDITIONS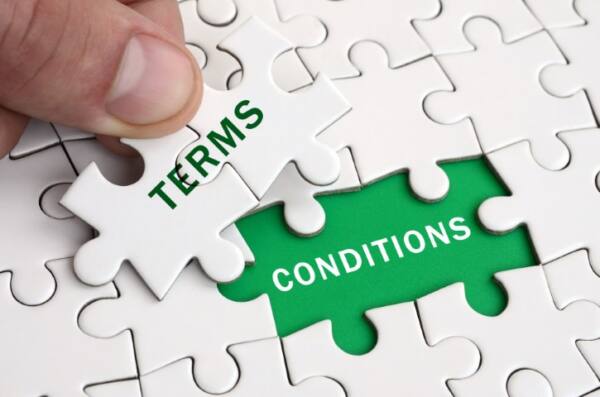 Uimmigrate is a private company that assists clients with immigration matters. We are not the government and we are not affiliated with any government agency. Our services are regulated by the Immigration Consultants of Canada Regulatory Council (ICCRC) and we follow its rules and guidelines. Uimmigrate offers two types of services: fixed-price applications and services which require retainers. By purchasing a service from Uimmigrate, you acknowledge that
Uimmigrate is not responsible for documents lost by Canada Post, courier companies, or any mail service or government office;
Uimmigrate is not responsible for applications that are rejected. Applications are rejected at the sole discretion of the applicable government authority;
The Client acknowledges that the granting of a visa or status and the time required for processing this application is at the sole discretion of the government and not the RCIC.
The fees paid are for accomplished services. In case of rejection, the client does not have to pay for not accomplished services.
All government fees are non-refundable once the application has been submitted to the appropriate government agency;
Purchase of service indicates the commitment by you, the client, to pay all fees associated with said service;
Processing times listed on Uimmigrate's website are estimates based on recent historical trends and current information listed by various government agencies and are subject to change at any time without notice.
Client Responsibilities
When you retain Uimmigrate to represent you with regard to any type of application, you undertake several responsibilities as a client, including:
Providing all information and necessary documentation such as photocopies of ID documents, completed forms, original documents when necessary, and any other documents which are requested, in a timely fashion;
Advising Uimmigrate of any updates to your situation including changes in address or leaving Canada for extended periods of time;
Advising Uimmigrate of any correspondence you have received directly from the government in a timely fashion;
Being honest and forthright about information regarding your application.
Description of Service
The applicant assumes all responsibility and liability that the information on government forms is true and complete. Uimmigrate assumes no responsibility for any errors, omissions or incomplete or illegible information on application forms. Where required, all forms must have an authorized guarantor in order to process them. The applicant must qualify and/or be eligible to receive certificates, passports, and other documents. Eligibility is determined solely by the government in question. The applicant agrees to have made their own travel arrangements – these are not made by Uimmigrate on behalf of the client. Uimmigrate assumes no responsibility and/or liability for government processing and/or the production of certificates/cards or any other government task. The applicant agrees to be bound by the following terms and conditions with regard to payment:
Payment by Visa, MasterCard, debit card, certified cheque, money order or bank drat.
All payments and transactions are final.
Uimmigrate agrees to charge the applicant only for service, H.S.T., government fees, delivery charges, and any disbursements if applicable. There are no H.S.T. charges on government fees.
Uimmigrate service fees are additional to any applicable government fees.
Uimmigrate Service Fees are non-refundable.
Uimmigrate provides Urgent / Rush / Accelerated Service only when the following terms and conditions are met:
The service is offered by the jurisdiction in charge of the certificate or any other service being requested.
Where required, a valid guarantor must be available for confirmation - this is a government requirement.
All government terms and conditions must be met.
The authorization letter provided must be completed and signed by the applicant and must accompany the application in order for Uimmigrate to authorize the process and obtain certificate documents and/or government documents.
Government holidays and closures for any reason(s) voids Urgent Service.
In some cases, proof of urgency must be provided. Please contact us for more information.
Uimmigrate provides Regular Service when the following terms and conditions are met:
Regular Service is based on standard government processing. The time frame for receipt of the requested documentation varies by jurisdiction.
Any time frame quoted regarding the receipt of requested documents is an estimate, not a guarantee.
In some cases, the applicant will be notified by Uimmigrate upon receipt of a certificate from the government. In other cases, the government will forward the completed document directly to the applicant. This varies by jurisdiction.
All other terms and conditions apply.
Sanctioned Countries
We don't provide any service to any country that is Sanctioned by the Canadian Government. To check the currently listed countries, click here
Consultations
The standard fee for a consultation is USD $90 which covers a consultation up to 45 minutes in length either online or in person. Consultations are included with the purchase of any Uimmigrate service. If you purchase a consultation before you decide to use our services, the consultation fee, in most cases, can be credited to your service fees (see the individual application forms for exceptions).
Guarantee
Uimmigrate guarantees all its work. If you have reason to believe that we did not submit the best possible application on your behalf, you may request the contact information of the General Manager at Uimmigrate who will review your case. You are also offered the opportunity to give feedback at the conclusion of your application so that we can improve our service in the future.
Privacy Policy
Uimmigrate certifies that all information the applicant provides, both written and/or verbal, will be held in the strictest of confidence. All information supplied will only be used for obtaining information for or on behalf of the applicant and for no other purpose. To read our privacy policy, click here
Refund Policy
Granting of a visa or status and the time required for processing this application is at the sole discretion of the government and not the RCIC. The Client(s) pay fees for accomplished services which are indicated in the retainer agreement. In case of rejection, the client does not have to pay for not accomplished services.
Referrals
We appreciate any and all referrals. If you know someone who would benefit from our help, you will receive 15% off your next service. Discounts provided in relation to referrals are not valid in conjunction with any other discounts. Discounts in relation to referrals are only given when the referee has been confirmed to have retained Uimmigrate for a full-price service.
Retainers
Retaining Uimmigrate commits you to using Uimmigrate as your representative for the service purchased and for communication with the Canadian government authority in relation to the service purchased. A signed retainer agreement must be provided to Uimmigrate prior to any work being completed on a file.
Website Content
We strive for complete accuracy with regard to the content on our website, but please be aware that government rules and regulations frequently change without notice and at any time. Uimmigrate is not responsible for inaccurate information. Please let us know of any information that is not correct. If you do encounter a discrepancy between our website and our staff, please contact us as soon as you can so we can fix the error. Please include:
URL of the webpage and if possible quote the information you think is inaccurate
Name and time you called
Name of the person you spoke with
We are a private company
Uimmigrate strives to be clear and transparent. Information regarding our status as a private company is clearly displayed on our website. Clients purchase our services because we are a private company to assist them in dealing with complicated government regulations and agencies.
We are a private company. This is indicated clearly by the following:
For every call to our office during business hours of 8am-6pm Eastern Time, a recorded greeting states "We are a private company" before the call is answered by our staff.
Uimmigrate is incorporated as a private company, as shown in our logo.
Our website URL is .ca which is used by private Canadian companies. Government agencies and departments use websites with special government-only domain extensions such as .gc.ca, .on.ca, .gov, etc.
All our prices are subject to Ontario's Harmonized Sales Tax (HST), a tax levied by the Ontario government on sales private companies. Government services are not taxed.
A clear ICCRC logo is on our home page; this logo is only allowed to be shown by ICCRC members (Immigration Consultants of Canada Regulatory Council). ICCRC members are paid private immigration consultants, not agents of the government.